BEHINDTHECOLLECTION
x
- SOFTGOODS & APPAREL -
Here at 3CS We pride ourselves on making damn comfortable outerwear that's built tough and made to endure. Our styles, cuts, and features are all engineered to keep you comfy no matter how punishing the conditions. However, no matter how high your froth factor is, cruisin' the town in a cool hood sure beats a bulky jacket. The 3CS offerings of apparel and softgoods are built for function as much as they are for form.
If it's lapping the park in spring, our hoods are cut long enough to keep your hide covered mid front board while still being short enough to slip over the t-bar. Once you've wrapped up the hill and are heading for town, our tee's and crews will heighten your credibility in any mountain town whiskey bar. Our tees are all printed by the loving hands of snowboarders in Lake Tahoe, which only add's to the credibility of our softgoods collection.
Hell, even that drunken half-man, half-bear at the bar approves between drinking shots of fireball. The 3CS Softgoods collection is rider approved and bar tested.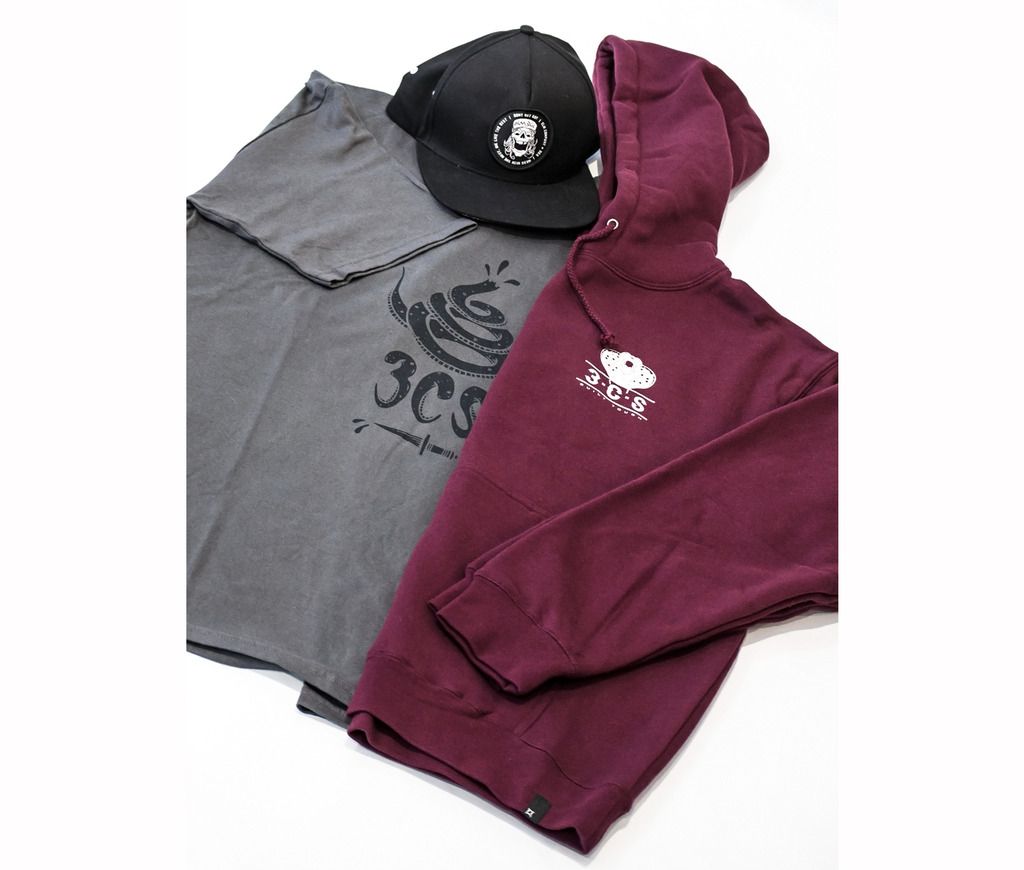 THE SUMMER CAMP DIGGER
CUT SNAKE TEE | 3CS x ELM CAP | WHITE COBRAS HOOD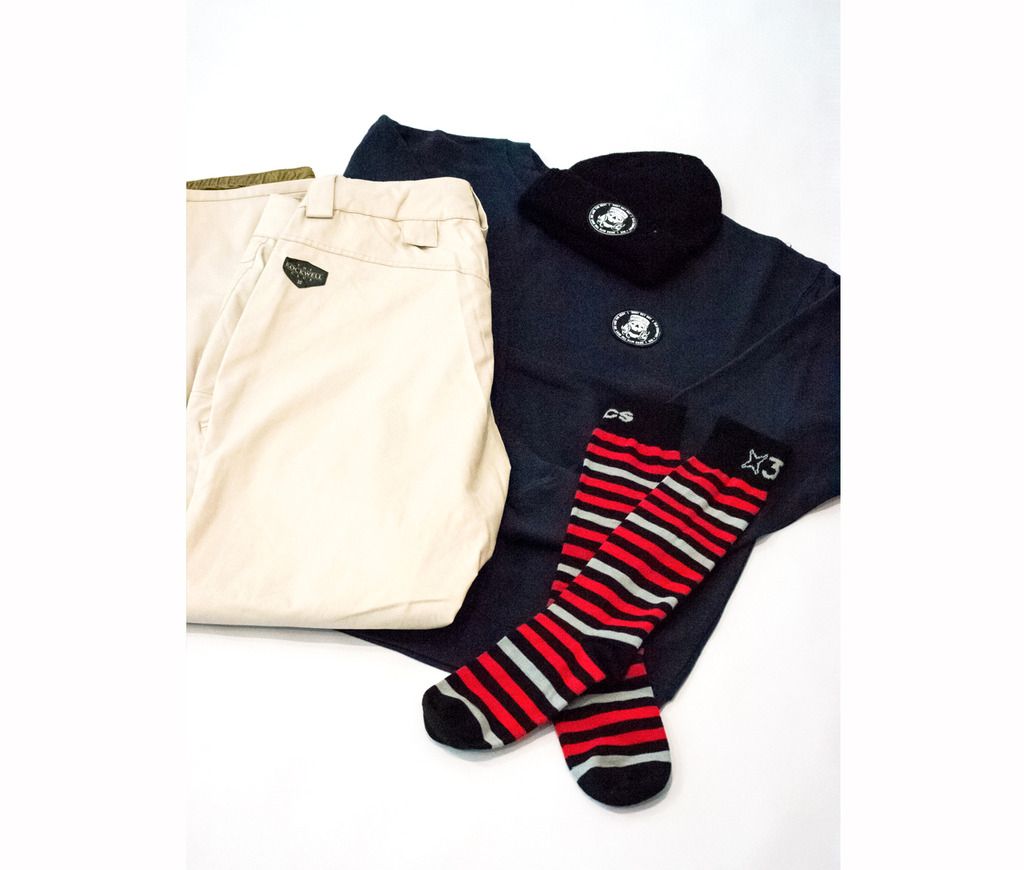 THE SNOWBOARDERS SKATEBOARDER
SILAS PANT | 3CS x ELM CREW | STRIPER SOCK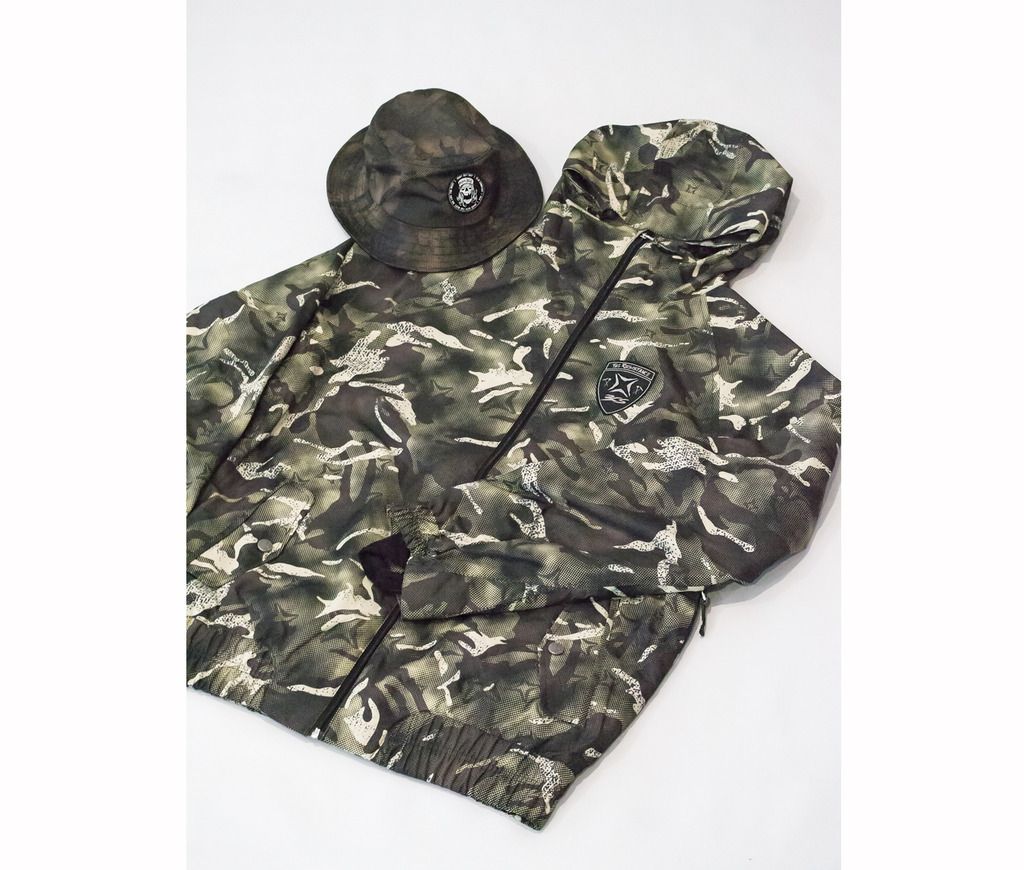 THE MIX MASTER
3CS x ELM BUCKET | ZENITH JACKET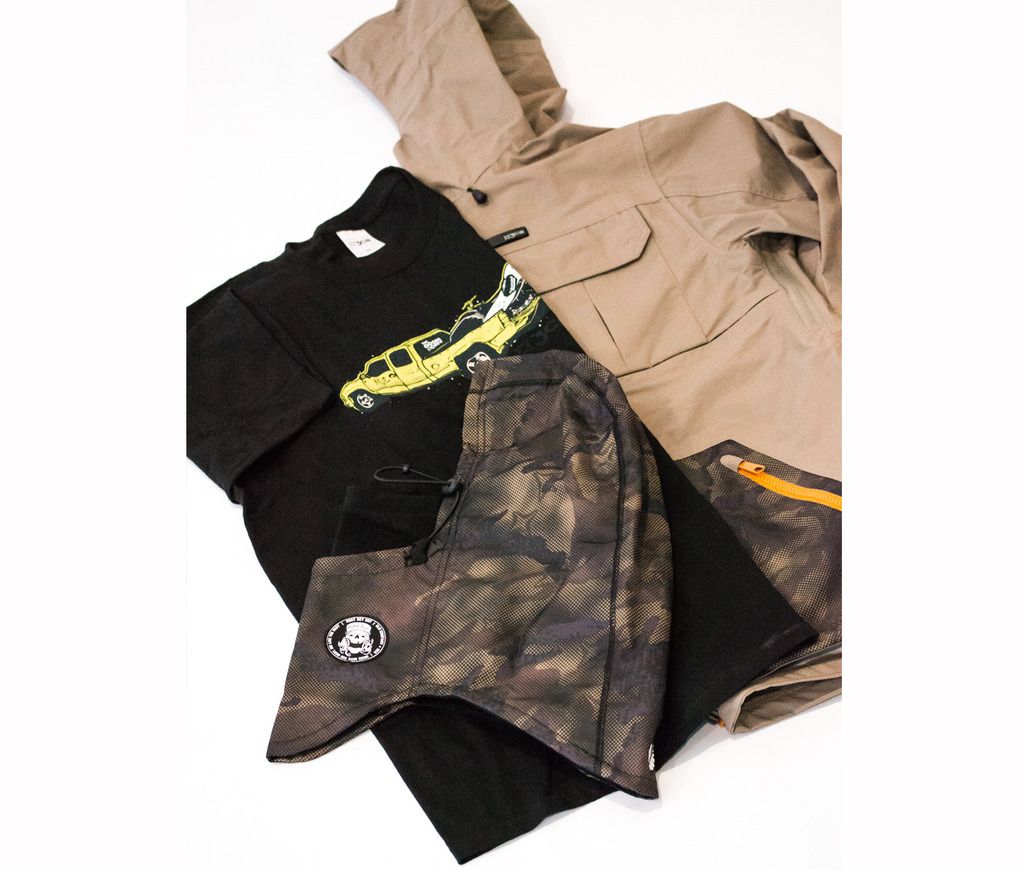 THE SLEDNECK
3CS x ELM HOODCLAVA | GOODS CREW TEE | PLUNDER JACKET